Missouri Lottery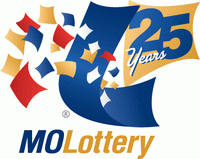 Site URL:

molottery.com

Days Played:

Different
The Missouri Lottery Review
For 27 straight years, Missouri Lottery has been selling tickets to state residents, and it was also among the pioneers who implemented the Powerball in 1992. The forward-thinking five-member lottery commission is contemplating the introduction of new titles while improving existing ones. Since 2009, the lottery has a new executive director, and a couple of months after assuming office, the first Mega Millions tickets were sold in Missouri.
In-house and Original MO Lottery Games
Missouri State Lottery directs a significant percentage of revenue towards public education, and since 1993 it spends hundreds of millions on public schools and high schools. Most of the money is collected as a result of selling tickets for a handful of original in-house lotteries, with significant amounts being earned by participating in the Powerball and Mega Millions.
Lottery MO still offers scratcher tickets, which are immensely popular within state borders as well as Club Keno, which is a successful hybrid between traditional Keno game and lotto. What is remarkable about this particular game is the fact that drawings take place every 4 minutes, so players don't have to wait for a couple of days to find out whether they've won or not.
Pick 3 lottery has similar advantages because the Missouri Lottery has joined scheduled twice a day, including the weekends. Risk-averse players are going to play the box option, while those who are more concerned about maximizing their profits will go for the somewhat risky straight bet.
Those who are hooked to this game but find the potential profit unsatisfying will find Pick 4 to be the natural step forward. Pick four lottery has the same advantages of Pick 3 Missouri, the double drawings, and better than average chances to win while awarding slightly higher prizes.
When MO Lotto came up with the name of Show Me Cash for one of their games, they were probably delighted and so the name was preserved. This is, in fact, a different type of lotto with numbers ranging from 1 to 39 and players being expected to indicate five of them correctly. The cost of a Missouri Show Me Cash ticket is one dollar, and the smallest possible jackpot is a neat $50,000.
More conservative players will probably opt-in for the Missouri Lotto, which has six numbers extracted out of a total of 44. The Missouri State Lottery has drawings for this particular game twice a week, on Wednesday and Saturday, and the jackpot starts at $1 million. Winners get to choose between the lump payment and the annuity, while the price of one ticket is also one dollar. A particularity of Missouri Lotto is that random tickets are selected and have their amounts doubled, except for the jackpot.
Tens of Millions of Dollars Shared by a Multi-Jurisdictional Game Winners
Powerball was introduced in 1992, and since its inception, the jackpot begins at $40 million, with the drawings taking place on Wednesdays and Saturdays. All Missouri Powerball numbers are published on the official website, and the lucky winners have to decide between collecting the one-time payment or the annuity. By choosing the latter, they will receive more money, although both amounts are subject to taxes.
Missouri Mega Millions is a relatively new addition, but it's been around for almost four years now, and several players won eight-digit amounts. This game still holds the record for the highest amount ever awarded, which is the ultimate incentive for players to purchase Mega Millions Missouri tickets.
Missouri Lottery Number Generator