Minnesota Lottery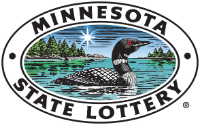 Site URL:

mnlottery.com

Days Played:

Different
Minnesota Lottery Review
There is just one officially recognized lottery in the state of Minnesota, providing a nice variety of games to those who want to put their luck to the test. Minnesota Lottery was created in 1988 when a constitutional amendment made it legal to run in-house games as well as multistate compacts. A significant part of the MT Lottery proceeds is spent on preserving the environment and natural resources of Minnesota. The games ran smoothly for 25 years, with the only interruption being caused by the 2011 Minnesota government shutdown.
MN Lottery - a Founding Member of the MUSL
Those who don't know what MUSL stands for should note that this is an acronym for the Multistate Lottery Association that the Minnesota lottery joined in 1990. It was one of its founding members, and as a result, it was one of the first states to sell Powerball tickets statewide. For 21 years, lottery players won millions by participating in Minnesota Powerball drawings twice a week, on Wednesday and Saturday.
Minnesota Mega Millions hit the shelves in 2009 as a result of an agreement between the Multi-State Lottery Association and Lottery MN. Contrary to popular belief and widespread fears, the two major lotteries didn't compete for customers, and both of them enjoyed a steep increase in the number of tickets sold. The Mega Millions MN jackpot starts at $12 million and is rolled over until someone matches all regular numbers plus the Mega Balls. Drawings are scheduled for Tuesday and Friday every single week.
The games mentioned above are the biggest ones nationwide, but the Minnesota Lottery is also a part of another multistate compact. Minnesota Hot Lotto is a game shared by 16 states, including the District of Columbia, with two weekly drawings on Wednesday and Saturday. The game demands players to match five regular numbers ranging from 1 to 47 and a special one known as the "Hot Ball."
It is extracted from a special pool containing 19 numbers, and the Hot Lotto jackpot starts at $1 million, which is the net amount. Unlike other games ran nationwide, this one has a jackpot that is no longer subject to taxation, and in case nobody wins the main prize, increments of $50,000 increase it. Those who activate the Sizzler option for an additional one dollar would have second-tier prizes tripled.
Original Minnesota Lottery Games
The lottery website was recently revamped, and it now offers players the option of buying both their tickets and subscriptions online, hassle-free. All it takes is creating an account with Lottery MN by choosing a username and password to enjoy the enhanced functionality. Buying tickets on the same day as the drawing is also possible as players are always just one click away from playing the MN lottery.
Not many lotteries in the United States can brag about running truly original games, and most of them only differ by name, while abiding by the same rules and game mechanics. Minnesota Gopher 5 bears many similarities to standard lotto games, having five numbers extracted out of a total of 47. Those who match all five numbers will receive a jackpot of at least $100,000.
Minnesota Northstar Cash is somewhat similar to Minnesota Gopher, with the difference consisting of the fact that the drawings take place once a day. The pool of numbers is reduced to 31, and players who match all five will receive a jackpot starting at $25,000, which increases until someone wins it. Six years ago, Raymond Snouffer Jr achieved a remarkable performance by winning the jackpot in consecutive days, an event that has a chance to happen of one in 29 billion.
Minnesota Daily 3 is another daily game run by MN Lottery, but unlike the games mentioned above, it is a standard Pick 3 game. Players decide whether they want to play a straight, a box, or a straight/box, with the payouts, varying depending on the type of wager.
Minnesota Lottery Number Generator