Michigan Lottery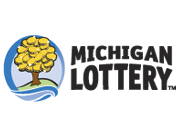 Site URL:

www.michiganlottery.com

Days Played:

Different
Michigan Lottery Review
Michigan lottery has a long tradition of making people rich as it's been around for more than four decades, and its popularity is on the rise. The first games were organized back in 1972, and one by one, the Daily 3 game, Lotto MI, and eventually, the Mega Millions were introduced. State residents now have an abundance of titles to choose from, and the number of purchased tickets is on the rise, which translates into ever-higher prices and more money donated to good causes.
Daily Games Were MI Lottery Pioneers
Ever since it was introduced, Michigan Daily 3 grew at a frantic pace, and it is still the most popular game to be played within state borders. It has many similarities with its counterparts from different American states, as it costs one dollar to buy a ticket that can translate into a payout of $500. Players wager on the box or straight plays with an indissoluble link between the risks taken and potential payouts.
Michigan Daily 4 builds on the same solid structure of Michigan daily three; only four numbers are extracted, and the payouts are also enhanced to $5000. It is not a game for the risk-averse, as they have such a convenient alternative, but there is no shortage of interested players either.
Fantasy 5 was introduced to nine years ago to replace Rolldown and this game best many similarities with classic lottery games. Players are supposed to match five numbers out of a total of 39 with the jackpots starting at $100,000 every day and rolled over until someone hits the winning combination. Those who want to watch the fantasy five Michigan results should tune in to WDIV for the Michigan Lottery Show.
A Mix of Classic and Innovative Lotto
Classic Lotto 47 is the avatar of the Michigan lottery, with players selecting six of 47 lottery numbers for a chance to win a jackpot of at least $1 million. Twice a week, the drawings for the lotto MI take place, and the odds of scooping the main prize stand at one in roughly 11 million. One of the particularities of this game is that it uses a random number generator to determine winners, unlike most other games, running under the MI Lottery umbrella.
A welcomed diversion from the traditional lottery games is Keno, a game that brilliantly combines lottery with bingo. While it lacks the social component, it is a game that awards top payouts, and Michigan residents can hope to scoop a maximum amount of $250,000. This is awarded to those who match all ten numbers out of a total of 80, with 21 of them being extracted from a plastic bubble. Keno results are posted on the official website alongside other Michigan lottery results.
Big Money Is Won in Mega Millions and Powerball Drawings
Michigan lottery was among the first nationwide to introduce the Mega Millions, and since 1996, several state residents have won the jackpot. The rules of the game changed very little over time, and Michigan Mega Millions has a guaranteed jackpot of $12 million that frequently surpasses $100 million. Players get to choose between the lump payment and the annuity, with the vast majority of them chooses the former.
The same goes for Powerball, which was an even earlier addition to MI Lottery, and often more than two decades, it is still going strong. The jackpots for Michigan Powerball start at $40 million and are awarded twice a week on Wednesdays and Saturdays, although the odds of scooping the main prize are 1 in 175 million.
Michigan Lottery Number Generator