Louisiana Lotto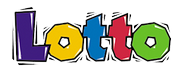 Site URL:

louisianalottery.com

Days Played:

Wednesday, Saturday
Louisiana Lotto Review
The Louisiana Lotto is the flagship lottery game of Louisiana Lottery which offers a cash jackpot beginning at $250,000. This jackpot keeps on growing up and until it is won. Players in this game are presented with 40 numbers where they have to pick 6 numbers that are entered for the draw. Every Wednesday and Saturday with the exception of Christmas Day, Lotto drawings are held.
How to Play Louisiana Lotto?
Just like any lottery game, Louisiana Lotto is a game of chance where players pick numbers at random, are issued with tickets, and entered into a draw.
When you visit an authorized Louisiana Lotto retailer, you will be issued with a lotto playslip that has numbers from 1 through to 40. Out of these numbers, you are required to pick 6 and mark them using blue or black ink. Depending on your preference, this game gives you the opportunity to play up to 5 different sets of numbers per playslip. Each playslip has panels ranging from A to E.
For each play, you are required to pay just a dollar. This means playing Louisiana Lotto is much more affordable and anyone who is willing can take part.
Quick Pick
Aside from the manual picking of numbers, you can use the Quick Pick box which is printed on the lotto playslip. Marking the box will have your numbers randomly generated by a computer terminal for you. However, you should remember that a Quick Pick is not an assurance that your chosen numbers will win a prize. The lotto Quick Pick gives you an opportunity to be entered up to 10 plays on a single ticket.
Advance Draws
When picking the numbers on your playslip, there is another box printed on it known as the MULTIDRAW. Ticking this box allows you to play advanced games for the same set of numbers you have chosen. You can play 2, 3, 4, 5, 10, or even 20 consecutive drawings.
Before handing over your playslip to the retailer or clerk, ensure you cross examine it and that the numbers you have picked are exactly the ones you want to be entered into the draw for. Lotto tickets once printed cannot be cancelled.
The Louisiana Lotto Drawing
With the exception of Christmas Day, Louisiana Lotto drawings are conducted each Wednesday and Saturday meaning two days in a week. For you to be entered into these draws, you should buy your tickets early enough and if you happen to buy on the same day of the drawing, you should do so by latest 9.30 p.m. Any ticket that is purchased beyond 9.30 p.m. on the day of the draw that is Wednesday or Saturday will be considered an entry for the subsequent draw.
The winning numbers are usually displayed after every draw, on the official draw show stations as well as on the official Louisiana Lottery website.
The Odds of Winning Louisiana Lotto
In order to win in any drawing, the numbers you have selected must match the Louisiana Lotto criterion for prizes.
For you to win the jackpot, you should match all the 6 numbers drawn. The chances of winning this cash jackpot are 1:3,838,380. The jackpot prize is a pari-mutuel prize, which means depending on the number of players that win it on any single draw, the prize will be divided equally among the winning tickets. If in any instance the jackpot prize is not won, it is rolled over to the next drawing and this is how it keeps on growing.  The minimum amount of the jackpot is $250,000.
The second prize in the Louisiana Lotto is $2,000. To win this, you have to match 5 out of the 6 drawn numbers. Based on probability, the odds of winning this is 1:18,816.
If you successfully match 4 out of the 6 numbers randomly drawn on the drawing day, you win $50 at odds of 1:456. Both the second and third prizes are pari-mutuel.
The last prize is $3 and the odds of winning it are 1:32. To win this prize, you have to match 3 numbers out of the 6 numbers drawn.
Overly, the odds of winning any prize in the Louisiana Lotto are 1:30. This means chances are high you can walk away with a prize.
| | |
| --- | --- |
| Match | Odds |
| 6 | 1 in 3,838,380 |
| 5 | 1 in 18,816 |
| 4 | 1 in 456 |
| 3 | 1 in 32 |
Louisiana Lotto Prize Breakdown
Once you know the winning numbers, there are a number of ways to determine whether your ticket has won something and how much it is. The Louisiana Lottery recommends that as a player, you familiarize yourself with all the winning combination of the game you are playing.
You can take your ticket to the retailer from whom you bought it from or any other authorized dealer and have it scanned to determine whether you have won a prize. As the ticket is being scanned, carefully watch the customer display unit for the information on your winning. You can also ask the retailer to give you a validation receipt that confirms the prize your ticket has won.
Signing Your Ticket
As a security measure, you are always required and advised to sign your ticket at the back. This is recommended whether your ticket has won or hasn't. Signing helps in facilitating a smooth prize payment process.
Claiming Your Prize
Louisiana Lottery makes it so easy for you to claim your winnings once you win a lottery prize. How you claim the prize depends entirely on the amount.
If you win $600 or less, you can claim your winnings from lottery retail or any lottery office either physically or by mail.
Winning more than $600 requires that you visit any lottery office to claim your prize or do so by mail. When claiming your prize, you will be required to provide a photo identification as well as your social security number mainly for tax purposes.
Any prize over $510,000 should be claimed at the Louisiana Lottery headquarter which is located in Baton Rouge. In case of any question or clarification, you should call the line 1-800-735-5825. You have up to 180 days to claim your prize, after which the Louisiana Lottery decides what to do with it.
When claiming via mail, ensure you print and complete the Winner Claim Form and include all your original winning tickets with your name printed at the back of each ticket. If your prize is $600 or more, you should also complete the W-9 form for taxes. The mail should be addressed to Prize Validations, P.O. Box 90010, Baton Rouge, LA, 70879-0010.
| | |
| --- | --- |
| Match | Prize |
| 6 | CASH JACKPOT |
| 5 | AVG. $2,000 |
| 4 | AVG. $50 |
| 3 | $3 |
Louisiana Lotto Number Generator