Lotto :D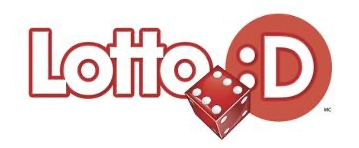 Site URL:

loteries.lotoquebec.com

Days Played:

Daily
Lotto :D Review
With a fun name like this one, Lotto :D deserves to be included in our hall of fame. But let's take a step back to evaluate this game of luck from Quebec. Is it as fun as its name suggests? Does it offer something unique and worthy of praise?
These are just some of the important questions we'll try to answer in the Lotto :D review.
For a start, Lotto :D is a game in the portfolio of Loto Quebec – a provincial crown corporation set up back in 1969 to run and operate lottery games. Originally, Loto Quebec was established to serve a state casino, but eventually, the scope of activities expanded.
Today, most of the Loto Quebec revenue comes from lottery games rather than casino operations. The entity offers traditional draw-style games, scratch-off instant games, and online game playing options.
Lotto :D is one of the newest entries, and several cool characteristics make this lottery an exciting one to try if you happen to be in the Canadian province. It was initially launched in 2013, and ever since, Lotto :D has won its fair share of lottery fans.
How to Play Lotto :D
To play Lotto :D, you'll have to remember a couple of essential rules.
There are two ticket options available – a two-dollar and a five-dollar entry. You've probably determined already that the more expensive entity entitles you to a bigger prize in the event of winning.
The ways to play are two – there's an online quick play option, and there's also an evening drawing. This means that Lotto :D drawings do take place on a daily drawing, seven days per week. Keep in mind that you cannot choose your numbers when playing the lottery. Only quick pick selection is available, in which case the lottery software will generate a random ticket for you.
Each ticket selection is composed of eight digits ranging from one to six (Lotto :D is inspired by dice games, which explains the six-number structure).
In the event of quick play, there will be one red dice and eight white dice shown on the screen. If at least two of the white dice are identical in value to the red dice, you will win the corresponding prize (more about that in the section below).
Drawings that take place in the evening follow a similar format. Eight digits will be chosen, all of them in the range from one to six. A player can win the top prize by matching all eight of the numbers in the exact order in which they've been drawn.
As already mentioned, it's possible to buy tickets from Loto Quebec retail venues, and it's also possible to play Lotto :D online. Online purchases can be made from a computer or through the official smartphone app developed for the purpose. To complete such transactions, however, a player needs to have an Espacejeux account in the official portal.
Lotto :D Prizes
According to the official Lotto :D presentation, the overall odds of winning a prize are one in 2.33. That's pretty impressive, and while daily games typically don't produce the most spectacular jackpots out there, Lotto :D players can still win significant amounts.
As already mentioned, there are two ways to win a prize – through quick play and daily drawing.
The top quick play award is provided to those who have all of the white dice identical to the red one. The biggest prize is 2,000 dollars for those who opt for a two-dollar entry and 5,000 dollars for those who spent five dollars on the ticket. The odds of claiming the top prize are one in 1,679,616.
Apart from the top prize, there are six additional prize tiers. The second prize is 200 dollars and 500 dollars respectively, based on ticket expenditure, and the smallest prize for matching two dice is two and five dollars respectively.
The daily drawing is the one that provides more serious prizes.
Players who match the eight-digit number drawn will win 25,000 dollars for a two-dollar bet and 100,000 dollars for a five-dollar bet. The odds are the same as in the event of the quick play game.
From that point on, players have to match the last seven digits to the last two digits, as well as the first seven digits to the first two digits to win a prize. There's a whole set of 12 prize tiers apart from the top one, which contributes to the high odds of winning a prize.
Prize claim procedures are pretty straightforward in Canada's Quebec. Amounts ranging from one to 599 dollars can be cashed out at any of the authorized Loto Quebec retail agencies. Sums ranging from 600 Canadian dollars to 24,999 dollars can be requested at all of the Loto Quebec claim centers. For amounts exceeding 25,000 dollars, players will need to call Loto Quebec first from Monday to Friday and make an appointment.
Individual prizes can also be requested by mail rather than in person. The Loto Quebec hotline has additional information about this procedure and when it could be utilized for a prize claim.
Checking Out the Lotto :D Results
You can check Lotto :D in a couple of ways.
For a start, watch the daily drawing if you want to see the winning numbers immediately.
The Loto Quebec official website also provides information about the latest daily drawing. There's also a results archive you can check out.
We also make it possible for fans to check out the Lotto :D results here. We upload the daily Lotto :D result, and we also have an extensive archive that can be a great source of information if you want to fine-tune your gameplay strategy.
Lotto :D Number Generator