Lotto America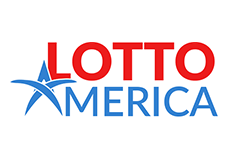 Site URL:

powerball.com

Days Played:

Wednesday and Saturday
Lotto America Review
Lotto America would be familiar to many who have had an interest in US games for some time. Originally launched in 1988 by the Multi-State Lottery Association, Lotto America, unfortunately, had its final draw in 1992.
Starting 1992, the Multi-State Lottery Association replaced Lottery America with one of the biggest giants in the lottery world – Powerball.
The good old Lotto was given a second chance in 2017. Today, the game is re-launched in 13 states, and it came to replace the scandalous Hot Lotto. Why scandalous? Because Hot Lotto contributed to one of the biggest fraud scandals in the history of US games. Even an insider was found guilty of rigging the game, which brought the end of Hot Lotto.
Today, Lotto America offers a cool alternative and a chance to win some delicious cash prizes. It is available in Delaware, Idaho, Iowa, Kansas, Maine, Minnesota, Montana, New Mexico, North Dakota, Oklahoma, South Dakota, Tennessee, and West Virginia. Here are the other essentials you need to know about the game.
How Do You Play Lotto America?
If you're wondering how to win Lotto America, here's the scoop.
Every single ticket will cost you one dollar. Choose five numbers in the range from one to 52 and an additional number from one to 10 (known as the Lotto America Star Ball).
To win the Lotto America jackpot, you will have to match the main numbers and the additional star digit.
Apart from the main game, you can choose to activate an interesting add-on each time you buy a ticket. For an additional dollar, you can test your luck in All Star Bonus. The All Star Bonus doesn't produce separate prizes, but rather, it increases the size of the sums you've already won (more about that – in the coming section).
Lotto America drawings take place two times per week – on Wednesday and Saturday, at 11 p.m. ET.
Ticket purchases occur through retailers in the respective state where you live. Lotto America ticket purchases are available for everyone of legal age and residing in the US on a valid visa. There are no restrictions when it comes to the nationality of players.
If you're interested in playing Lotto America online, you'll probably be a little bit disappointed. The US has some pretty strict federal and state regulations when it comes to online lottery ticket buying. Anyone who is not inside the participating states will find it difficult to try out Lotto America. At the time being, there's no official online ticket buying option. Some international ticket agencies may carry the game – do check their websites.
Lotto America Prizes and Odds
Lotto America winners have nine opportunities to claim a prize from the game.
To win the jackpot, you have to match the main and the bonus number. The odds of that happening are one in 25,989,600. A minimum jackpot of two million dollars makes those odds worth pursuing. If there's no winner for the respective drawing, the sum will roll over towards the next one.
Through the years, several big jackpots have been won.
The latest massive sum fell on July 10, 2019. Jeffrey Love had actually kept the 21.6-million-dollar ticket in the glove compartment of his car a little while before realizing he'd become a millionaire. Previously, the Kujava family won the similarly impressive sum of 22.8 million dollars from the March 14, 2018 drawing. A brother and a sister from Badger, Minnesota, had been partnering up for some time. They had an agreement to split prizes, no matter how big or small. Sister Debbie Kujava was the one to buy the lucky ticket on her way to work.
It's interesting to point out that the game did not start with a jackpot of two million dollars. The first jackpot in the history of the renewed Lotto America was 15 million dollars, and it resulted from funds left over from the previous Hot Lotto.
But enough about the jackpot!
The lucky Lotto America numbers can produce several other great prizes. The second prize tier is reserved for those who match the five main numbers, and the prize is 20,000 dollars. Matching four main numbers and the star number will produce a reward of 1,000 dollars. The smallest Lotto America reward is two dollars, and you have to match only the bonus number to win.
The overall odds of winning a Lotto America prize are one in9.63 – pretty impressive!
The final thing we need to mention here is the All Star Bonus. This is a multiplier that applies to all non-jackpot prizes. A multiplier of x2, x3, x4, or x5 will be applied to the respective amount won by the player. The multiplier number will be chosen randomly before each drawing, a fun little surprise player can anticipate.
Prize claim rules depend on the regulations in the jurisdiction where the ticket was purchased. Generally speaking, sums of up to 600 dollars can be claimed at lottery offices, and for larger amounts, players will potentially need to visit state lottery headquarters.
Lotto America Results
As you can see, Lotto America is quite exciting. If you're a lucky enough person to live in one of the states where it's being offered, you should definitely give it a try.
A final thing we'd like to discuss is checking Lotto America numbers to determine if you've won anything. You can do that in one of several ways.
For a start, you can watch the televised drawing on Wednesday and Saturday. If you miss it, the results will be published on local lottery websites and the Powerball website.
Going to local retail venues will give you information about drawing results and a chance to claim your prize if you've won anything.
Finally, you can count on Lottery Pros for reliable information about all your favorite lotteries. We have results archives for numerous US lotteries. Just go to the respective section and check the date that you're interested in. The results will await you there!
Lotto America Number Generator