Kentucky Lottery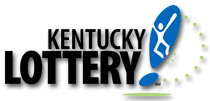 Site URL:

kylottery.com

Days Played:

Different
The Kentucky Lottery Review
The Kentucky State Lottery had relatively humble beginnings, with the organization starting its activity in 1988 and offering just two scratch-off ticket games. Over the course of time, new games were introduced, including the multistate compact that holds the record for the highest prices ever awarded. Some of the original Kentucky Lottery games were discontinued as a result of falling demand, but others endured and have a loyal customer base.
Exclusive KY Lottery games
Kentucky Cash Ball has scheduled drawings every single day except for Sundays, using a matrix that is very similar to the Mega Millions. KY Lottery decided to keep this game even after joining the multi-jurisdictional games and there is no shortage of players. A total of four numbers is extracted from a plastic bubble containing 31 numbers and winners will take home an amount ranging from $100,000-$200,000. KY Cash Ball presents players with the option of activating the Kicker by paying an additional $.50 in exchange for competing for an extra prize of $10,000.
For many years, Lottery KY hosted the 3 Line Lotto, with winning numbers decided by a random number generator and drawings scheduled for Tuesdays and Fridays. As the popularity of the game dwindled, it was eventually replaced by Kentucky 5 Card Cash. Poker players will agree that this game combines the best of both worlds, being inspired by their favorite game while abiding by the same rules as a traditional lottery. Players can win instant prizes by making a ranked poker hand with the five cards dealt to them.
Kentucky Pick 3 is not special by any means, bearing many similarities to other pick games organized by lotteries nationwide. A ticket costs 50 cents and players can win a total amount of $300 if they choose the straight bet, or a lower but easier secure amount if they choose the box.
The same goes for Kentucky Pick 4, a game that is also drawn 13 times every week and selling tickets that won't set players back more than $.50. The only difference is that players need to match all four digits to win the maximum amount of $2500 if they bet on the straight or a lower price for box wagers.
Kentucky State Lottery joins interstate games
The latest addition to the lineup of games offered by the Kentucky state lottery is Decades of Dollars, which was introduced in 2011. Launched by Kentucky, Virginia, and Georgia, it welcomes Arkansas several months later but one of the founding states left the next year. Those who win Kentucky Decades of Dollars can choose between the annuity and lump payment, and the top prize can reach $10 million.
KY lottery was also the first to join the Powerball, which is now played in 44 states throughout the US with draws scheduled for Wednesday and Saturday. Since early 2012, the price of a Kentucky Powerball ticket has stood at two dollars with the direct consequence being a significant increase in the size of the jackpots. They start at $20 million and winners can claim a one-time payment or a 20-year annuity.
On January 31, 2010, Kentucky Lottery joined the Mega Millions, a game that holds the record for the highest jackpot ever awarded. Kentucky Mega Millions drawings are also scheduled twice a week and the jackpot starts at $12 million, being rolled over until somebody matches the winning numbers.
Kentucky Lottery Number Generator