Jamaican Lottery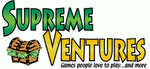 Site URL:

www.supremeventures.com

Days Played:

Every Day
Jamaican Lottery Review
The Jamaican Lottery is owned and operated by Supreme Ventures LTD, a locally owned company that was formed in 1995 by three people. It was until 2001, the 25th of June, that the Jamaican Lottery began taking form. Apart from the Jamaican Lottery, Supreme Ventures diversified its portfolio and included other exciting games such as Video Gaming Lounges and Sports Betting. Then on the 1st of January 2007, a new company called Supreme Ventures Lotteries Limited was launched, and the license for the Jamaican Lottery was handed over. Then on the 28th of February 2013, a company called Prime Sports (Jamaica) Limited received lottery gaming licenses and sports operations under a process of Amalgamation. As for the mission and core values, the Jamaican Lottery has just one aim in mind, and that is to be the best provider of online lotteries and other exciting games to its lottery lovers.
The Jamaican Lottery Games
There a wide variety of lottery games provided by the Jamaican Lottery to its lottery lovers, and here we're just going to read the briefs about each of them.
Money Time
A lottery social space game with a roulette theme, the Money Time lottery game is a 1 of 38 numbers – a fast monitor based lottery game that is provided only in certain destinations. The draw for Money Time occurs every 5 minutes through the Central System, between 6 a.m. and 2 a.m. the next day. Except for Good Friday and Christmas, the Money Time draw takes place every day.
Top Draw
The Jamaican Lottery introduced this game on the 25th of June 2014. To play the game, lottery players have to select 5 numbers between 1 and 22, and the draws are held 5 times a day and 7 days a week, except for Good Friday and Christmas. With this game, the minimum jackpot is $200,000 and a maximum of $1 million!
Lotto
To play the Lotto, a lottery player needs to select 6 numbers from a list of 36 numbers and jackpot can only be won if the player matches all the 6 numbers. The jackpot can rise to $25 million, and the draws are held every Wednesday and Saturdays at night.
Super Lotto
This lottery game is similar to Powerball, EuroMillions, or EuroJackpot. Introduced on the 25th of August 2009, the Super Lotto is a multi-jurisdictional jackpot game which is drawn every Tuesday and Friday.
Cash Pot
Traditionally known as the Drop Pan, to play, the player has to select 1 number between 1 and 36. The draws are held 5 times a day on Saturday and Sunday.
Other lottery games include Lucky 5, Dollaz, Pick 2, Pick 3, Pick 4, WinQuick and JustBet! So what are you waiting for? Get your royal life to the Jamaican Lottery and win yourself a chance to be a lucky millionaire with nothing to spare! As soon as you win, you must remember that you have 90 days, i.e., three months from the date of purchase to claim your winnings! So, Good Luck!
Jamaican Lottery Number Generator