Indiana Lottery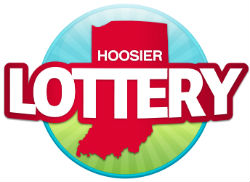 🗓️
Latest Results:
08-05-2021 11:00pm EST
Indiana Lottery Winning Numbers
Indiana Lottery is a 6 number lottery game. To win $10 Million Indiana Lottery jackpot, you have to match 6 main numbers.
Indiana Lottery Past Results and Winning Numbers
The Indiana Lottery result archive contains the results from 24-09-1994 11:00pm EST up to the last ones. You only need to select the right date from the list.
DRAW DATE
:
WINNING NUMBERS:
Yesterday, Saturday 8th May 2021, 11:00pm

01

09

15

19

27

43

Wednesday 5th May 2021, 11:00pm

06

15

16

17

20

31

Saturday 1st May 2021, 11:00pm

06

09

17

19

42

46

Wednesday 28th April 2021, 11:00pm

08

14

20

29

34

46

Saturday 24th April 2021, 11:00pm

02

12

28

35

38

40

Wednesday 21st April 2021, 11:00pm

02

05

16

35

38

45

Saturday 17th April 2021, 11:00pm

09

10

11

30

33

46

Wednesday 14th April 2021, 11:00pm

06

08

24

26

36

39

Saturday 10th April 2021, 11:00pm

02

27

33

36

43

46

Wednesday 7th April 2021, 11:00pm

07

16

17

28

35

44
Indiana Lottery Prizes
The Indiana Lottery features 5 prize divisions. To win any prize in Indiana Lottery, you have to match 2 numbers. Chances to hit the Indiana Lottery jackpot are 1: 9,366,819. To see all the Indiana Lottery odds, go to the REVIEW tab.
| Divisions | Match | Payout per Winner |
| --- | --- | --- |
| 1 Prize | 6 out of 6 | Jackpot |
| 2 Prize | 5 out of 6 | $500 |
| 3 Prize | 4 out of 6 | $20 |
| 4 Prize | 3 out of 6 | $2 |
| 5 Prize | 2 out of 6 | Free Ticket |
Indiana Lottery Hot and Cold Numbers
Indiana Lottery hot numbers are the lottery numbers that appear the most in drawings. Indiana Lottery cold numbers are the numbers that appear infrequently. Some lotto players choose them specifically because of the frequency, believing that their reappearance in Indiana Lottery results is only a matter of time, while others stay clear.
Choose the range of years for checking Hot and Cold numbers:
Indiana Lottery Jackpot History
The jackpot history tool will enable you to see the changes in the biggest Indiana Lottery jackpots over time. Use the data to carry out analysis, comparisons and predictions for the next Indiana Lottery jackpot.
The Indiana Lottery Review
It is not customary for an American lottery to assume the nickname of the state, but this is the choice that Indiana Lottery has made and for the time being, it is the only one nationwide. Also known as the Hoosier Lottery, it has a rich history that spans over two centuries and despite occasional setbacks, its activity was never discontinued. The modern Indiana State Lottery was created in 1988, one century after it was revived by Vincennes University. In its current form, it offers a mix of traditional lottery games, pari-mutuel betting and horse racing.
Trendsetter and a record breaker
Ever since it was created, IN Lottery embraced the most popular concepts and adhered to multistate compacts, making it possible for state residents to compete for human jackpots. Indiana Powerball was added in 1992, just two years after the lottery joined the MUSL, with drawings taking place on a weekly basis. Wednesdays and Saturdays are the highlight of the week for those who participate in Hoosier Lottery Powerball and state residents set some impressive records.
On July 29, 1998 13 workers from the state of Ohio bought a ticket in Richmond and this proved to be a winner for a total amount of $300 million. At the time, the Powerball Indiana ticket sets the record for the biggest jackpot paid by the lottery, but the record was broken nine years later. Another ticket sold in Richmond won $314 million, a prize that made the top 10 Powerball jackpots ever awarded.
It took a while before Hoosier Lottery Mega Millions was introduced, but since October 2009 when the state lottery reached an agreement with game organizers, it sells tens of thousands of tickets every week. Indiana Mega Millions made plenty of winners, but so far none of the prizes made the list of top jackpots awarded, with the biggest jackpot being won in 2007 by a retired steel worker named Peter Gilbert.
In-house Hoosier Lottery games
In 1990, Indiana state lottery introduced two games that already gained a lot of traction nationwide, namely the Indiana Daily 3 and Daily 4. They appeal to the majority of lottery players and many of those who participate in weekly draws fancy these daily games. Both Indiana Daily 4 and Daily 3 IN ticket cost $.50 and players win the maximum amount by playing the straight wager. The former has better payouts but slightly lower chances to win and drawings are held twice a day and once on Sunday.
Two decades ago, Lucky 5 was introduced but the game was discontinued in November 2012, being replaced by Indiana Cash 5. There are many similarities between the two games, with both of them having a jackpot of at least $50,000 and the cost of a ticket remained unchanged at one dollar per play. The difference consists in the fact that Cash 5 lottery extracts five numbers out of 39 instead of 36, which means that the odds of winning the first tier prizes are slightly lower.
Indiana Quick Draw is another daily game that will set players back no more than $1, while competing for a maximum amount of $300,000 for matching 10 out of a total of 20 numbers. Keno players will find this title surprisingly familiar and the fact that it is one of the least expensive games offered by Indiana Lottery is a plus.
Indiana Mix & Match has drawings scheduled twice a week on Tuesdays and Fridays, with a total of five numbers being extracted from a plastic bubble containing 50 of them. Players can win at least $5000 by matching five numbers in a three-line set or the top prize of $200,000 for matching them on a line.
Indiana Hoosier Lotto is the game that state residents are particularly proud of, as it is an avatar of Lottery IN's success and endurance. Players are supposed to match six numbers out of 48 to win a jackpot that starts at $1 million and increases by $500,000 if nobody wins consecutive drawings.