Idaho Lottery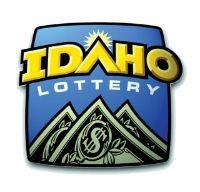 Site URL:

www.idaholottery.com

Days Played:

Different
The Idaho Lottery Review
ID Lottery is inching closer to selling 2 billion tickets even though the games were first introduced in 1989. One reason for their incredible popularity is that the lottery offers a nice collection of original games that have no counterparts beyond borders. They are not depriving state residents of the chance of playing the popular multi-state games such as Powerball and Mega Millions. They are responsible for the vast majority of tickets sold.
Multi-State Idaho Lottery Games
The Idaho Wild Card lottery is a game that was initially launched in Idaho, but neighboring states such as Montana, South, and North Dakota quickly tagged along. Two weekly drawings are waiting for ticket holders, and they are scheduled for Wednesdays and Saturdays. The price of a ticket is a mere $1, and the jackpot sits at $100,000, but the amount will be twice as high starting in January 2013. Players need to match 5 numbers ranging from 1-31 and a special ball extracted from a pool containing 16 numbers.
Idaho Hot Lotto is another shining example of how a couple of states running a popular game can significantly increase the number of tickets sold. Right now, Idaho State Lottery and another 14 states are offering their residents a chance to participate in this game, and the prizes start at $1 million. A total of five numbers is extracted from a pool containing 47 and an orange ball from a plastic recipient of 19 numbers. Whenever a drawing concludes without a jackpot winner, the first prize is increased by $50000.
Players get to choose between the annuity and the one-time payment, and they can also activate the Sizzler option to double non-tier jackpots. This feature will set them back an additional dollar, but given the fact that lower prizes are much easier to win, it is worth paying slightly more.
Idaho Mega Millions has the most players even though the game was introduced only in 2010, and the reason for its popularity has to do with the enormous jackpots and low prices. Tickets still cost just one dollar, and the jackpot starts at $12 million, so ID Lotto sells tens of thousands of such tickets each week.
By contrast, Idaho Powerball has been around for more than two decades, and it is the longest-running multi-state game that Lotto ID is a part of. The price of tickets was doubled in 2012, and the Power Play feature will cost $1 extra, but this didn't hurt the game's popularity. Drawings are scheduled for Wednesdays and Saturdays.
Original Idaho State Lottery Games
Idaho Pick 3 is not exactly an original lottery, as the rules of the game are virtually identical to those of other pick 3 and pick 4 games operated by lotteries outside state borders. It is nevertheless an avatar or prosperity, and its recipe for success is based on the fact that drawings take place daily.
Idaho Weekly Grand has two weekly drawings, and the price of a ticket is $2, but the investment is worthwhile given the fact that winners are set for a year. This is the only Idaho lottery that guarantees a weekly payout of $1000 for a full year with all taxes paid. Unlucky players who lose the main draw will participate in the $100/week drawing.
Idaho Lottery Number Generator