Florida Lottery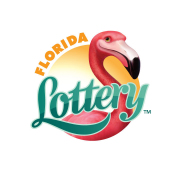 Site URL:

flalottery.com

Days Played:
The Florida Lottery Review
As state-run lotteries go, Florida residents are in luck because Florida Lottery has a comprehensive collection of games, all of them awarding top prizes. Officials do a great job at introducing new games and boosting existing ones. The best proof is that in 2012, the Florida Lottery ranked third nationwide in terms of revenue generated. The least expensive tickets cost no more than one dollar, and those who match FL Lottery numbers can expect to take home tens of millions.
Florida Joins the Powerball and Mega Millions
State residents were anxiously waiting for the Florida Powerball to be introduced after former Gov. Jeb Bush declined the offer 14 years ago. One year after Charlie Crist came into office, the lottery Powerball Florida was introduced, and it has made many millionaires ever since, with Gloria MacKenzie wins the largest prize ever to be awarded. In May 2013, she matched all Florida Powerball numbers to win nearly $600 million and came within striking distance to the record currently held by the Mega Millions.
Speaking of which, state legislators decided to start selling Florida Mega Millions on May 15, making Florida the 43rd state to join this prominent lottery. On the flip side, all good things come to an end, and Lucky Lines is one of the games that will conclude at the end of 2013.
Florida State Lottery Games Constantly Change
Very few of the games that were initially introduced to the Florida Lottery have remained unchanged, including the immensely popular Florida Fantasy 5. Almost two decades ago, it was expanded to Mondays through Fridays, and back in 2001, it changed from 5/26 to 5/36. Those who match the Florida fantasy five numbers can hope to win as much as $200,000, with the minimal amount ever won being less than $2000 in 2012 when 98 people triumphed.
Mega Money Florida is another popular lottery in the state, and it began on February 25, 1998, with drawings on Tuesdays and Fridays. In 2004 players were presented with the option of asking for the cash option instead of the 20 annual payments, and the lottery matrix also changed. Assuming nobody matches the winning numbers and fails to hit all four white Mega Money Florida numbers, the jackpot is rolled over until it hits $2 million, and then it gets capped.
Florida Lotto draws take place on Wednesdays and Saturdays, with six balls being extracted from a plastic ball featuring 53 of them. There are several categories of prizes, depending on how many Florida Lotto numbers players match, and since 2009, the Lotto Xtra option was introduced. It works in a very similar manner to the feature existing in the Florida Powerball, as it doubles lower-tier prizes for those who pay one more dollar.
Florida Lottery Number Generator