Delaware Lottery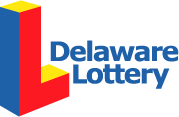 Site URL:

www.delottery.com

Days Played:

Different
Delaware Lottery Review
Delaware has turned into a gambler's paradise after changes in their sports and horse race betting schemes have allowed for a multitude of betting opportunities in the state. The state also features seven different major lotto games, offering more than just about every state in the US.
Here's a more in-depth look at the seven games offered by the Delaware State Lottery:
The Delaware Powerball, Mega Millions & Hot Lotto Make Up the Biggest Jackpots
The Delaware Powerball began in 1992, making them one of the earliest members of what has become the biggest jackpot game in the United States. Tickets for the game cost $2 apiece, and players choose five white numbers from 1 to 59 and then one Powerball from 1-35. Jackpots start at $40 million and regularly reach into the hundreds of millions. Drawings for the Delaware Powerball take place every Wednesday and Saturday around 11 PM eastern time. Odds to win the Powerball come in at a staggering 1 in 175 million, although there are multiple ways to win significant lesser prizes as well.
The Delaware Mega Millions is a relatively recent addition to the Delaware Lottery and began in January 2010. The cost of the game is $1 per ticket, and players are charged with picking five numbers between 1-75 and then a Mega Ball between 1-15. The odds for Mega Millions have changed dramatically after a revamping of the game took odds from 1 in 176 million to an astronomical 1 in 159 million.
Delaware is one of 16 states to host the third biggest jackpot game in the states, the Hot Lotto. The DE Hot Lotto starts with a jackpot of $1 million and regularly reaches into the $10-$20 million range. Tickets cost $1, and players pick five numbers between 1-47 and then pick a Hot Ball from 1-19. The Hot Lotto has been growing over the years, and there are hopes of extending past the current 16 states to increase the size of the jackpot.
Delaware Multi Win Lottery Provides a Game for Everyone to Win
Delaware's Multi Win Lottery combines multiple opportunities to win - hence the name - and brings a few interesting concepts to the Delaware Lottery. Tickets cost $2 apiece, and players get three lines of play for each ticket purchased. Players pick six numbers between 1-35, which also gives you a much better shot than most at winning the jackpot. Jackpots start at $50,000, and drawings for the multi win lotto take place every Monday, Wednesday, and Friday.
Here are four of the ways you can win:
Win in a Line - Win by matching 3,4,5 or 6 numbers on one of your three lines
Combination Win-Win by matching at least 6 numbers from any of your three lines
Win Both Ways - You can win both by winning in a line and by having a combination
Match No Numbers - If you're really bad and match NO numbers, you still win!
Delaware Cash 5
The Delaware Cash 5 has a jackpot starting at $25,000. The cost of playing is $1 per ticket while also providing a side 'doubler' option for $1 as well. Players are charged with picking five numbers between 1-33, and you also have the chance to pick a doubler number between 1-7. Successfully choosing the doubler number means your prize will be doubled, even if it is the jackpot.
The Drawings for the Delaware Cash 5 take place every Tuesday and Saturday around 8 PM eastern time.
Delaware Play 3/Play 4 - Simple Games to Keep You Playing on the Regular
The Delaware Play 3 and Play 4 are about as simple as it comes for lottery games. Players pick three numbers between 1-9 for the Play 3 game and pick four for the Play 4 game. Makes sense, right? Players can choose to bet either 50 cents or $1, and prizes vary depending on the size of your bet.
Drawings for both games take place twice a day, once during the day and then again later at night.
Delaware Lottery Number Generator