DC-5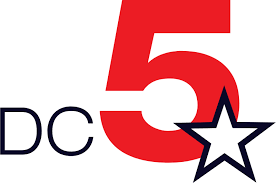 Site URL:

dclottery.com

Days Played:

Twice Daily
DC 5 Lottery Review
Are you a fan of three-digit, four-digit, or five-digit lotteries? If so, the DC Lottery 5 is just the game for you. Reminiscent of Pennsylvania's Pick 5, this lottery gives you good odds and opportunities to win some fascinating prizes.
According to the official presentation, you get precisely 120 ways in which you can win a prize. But we'll take a more thorough look at the rewards later.
As you've guessed from the name already, DC-5 belongs to the portfolio of D.C. Lottery – an organization that has been around ever since 1982. The cool thing about D.C. Lottery and its games is that lots of the proceeds generated through ticket sales go to charitable causes. Since its initiation, the organization has donated over 1.5 billion dollars to educational, social, child services, and other causes.
So, playing DC-5 isn't just going to provide you with a chance to win. You'll also benefit from the opportunity to do something good for the community. That sense of being a contributor to a good cause is definitely worth pursuing.
How to Play DC-5 Lotto
For a chance to win the DC Lottery 5 top prize, select five numbers in the range from zero to nine. Some of your entries can be repeated, and if you don't have your own set of numbers to play, you can opt for the quick pick option.
Next, you'll have to pick your bet type. Straight is the most challenging and most rewarding one. In that case, both the digits you choose and their order determine if you're going to win anything. There are also box, front pair, back pair, front three, back three, front four, and back four bets. When choosing the type of bet, you're essentially telling the lottery what set of numbers you will try getting right.
You'll also have to choose which daily drawing you're going to participate in – the day drawing, the night drawing, or both.
Finally, you'll have to choose how much money you're going to wager on your bet. There are two options – 0.5 dollars and one dollar.
As you've gathered already, drawings occur two times per day. The first one (day drawing) takes place at 1:50 p.m. The night drawing occurs at 7:50 p.m. Ticket sales close a few minutes before each drawing is scheduled.
To participate in the DC 5 Lotto, players need to be aged 18 or older. At the time being, there's no opportunity for remote ticket buying online. You'll have to visit one of the D.C. Lottery retail venues to acquire your ticket(s).
DC 5 Prizes and Payouts
D.C. Lottery does advertise 120 ways in which you can win a DC-5 reward. But let's focus on some of the bigger prizes.
The straight bet is the one that will give you the biggest reward. You have to match all five digits in the exact order if you want to win. For a 0.5-dollar wager, the reward will be 25,000 dollars. If you bet one dollar, the payout will be doubled – 50,000 dollars. The odds of having the correct straight bet are one in 100,000, which is pretty good.
The 5-way box is the bet type that produces the second biggest reward. In that case, you'll be matching the digits in any order. In that case, the reward will be 5,000 dollars for the 0.5-dollar bet and 10,000 dollars for the one-dollar bet. Winning from a 5-way box comes with excellent odds of one in 20,000.
Numerous additional prize tiers exist, and they give you access to smaller amounts. Taking into consideration the odds, however, makes playing DC-5 an excellent choice. Yes, you're not going to get Powerball-level rewards with this local game. The chances of winning a prize here are much higher, which is a feature many players appreciate.
DC-5 has produced many big winners through the years. One of the most curious cases is the one of Kidan Fikre.
In September 2020, he won 200,000 dollars from the game by buying eight winning tickets. But this isn't the first time that Mr. Fikre has won big from his favorite game. In August 2019, he held three winning tickets for a cumulative sum of 150,000 dollars. Through his dedication and passion for the lottery, Kidan proved it's possible to win big even when the maximum jackpot is a modest one.
One final thing we need to check out is the way prizes are redeemed.
Rewards of up to 600 dollars can be cashed out at any of the D.C. Lottery retail venues. The payout will be immediate.
Larger prizes of up to 5,000 dollars are provided at retailer plus locations (a list is available on the lottery's website), and a prize claim form can also be submitted by mail. If you win more than 5,000 dollars, you will have to visit the D.C. Lottery prize claim center, or you can submit your request by mail.
All players have 180 days from the winning DC-5 drawing date to come forward and make a prize claim.
Checking the DC-5 Lottery Results
There are several quick and convenient ways to check the DC-5 lottery results.
For a start, you can use the check my numbers function that the D.C. Lottery website offers. That's a nifty little tool to help you figure out immediately if you've won anything.
Going to a nearby retail venue will also give you information about the latest DC 5 lottery results. You can also request payment immediately this way (if you've won a smaller sum).
Lottery Pros is also committed to being a reliable resource for all kinds of lottery-related info. If you're interested in getting the latest DC-5 results here, you'll need to visit the respective website section. We also maintain a results archive for added convenience and to help you perfect your strategy.
DC-5 Number Generator