Lotería de Concepción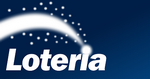 Site URL:

www.loteria.cl

Days Played:

Different
Lotería de Concepción Review
Founded in 1921, Lotería de Concepción was established for one main reason, to raise funds and support the University of Concepcion. What started with selling donations by lot, then converted into what we know today – the Chile lottery. Then in 1990, Lotería de Concepción introduced a new game called Kino and then in the year 1991, the Raspes lottery was launched. Lotería de Concepción offers a myriad of entertaining games for its lottery lovers, giving them a fat chance to bring home a fat check!
Then in 1998, Super Magnet was launched, and its first draw was held on the 25th of October with over $800,000 million prizes up for the grabs. Super Magnet was drawn on Wednesdays, Fridays, and Sundays; much like it is practiced today. In 1991 the Chile lottery decided to create its website to provide optimum service to its customers and lottery lovers around the globe. This site was then launched on the 14th of February and aims to provide lottery players with information about the recent draws, results, winner information, access to lottery games and other press releases.
Lotería de Concepción Games
As mentioned previously, Lotería de Concepción provides a myriad of lottery games to its lottery lovers. Here we're just going to check out the briefs about each game:
Kino
In Kino, a lottery player has to pick 14 numbers out of 25. To win the jackpot, the player must have matched 14 numbers. A player can select his numbers online or through a registered Lotería de Concepción agent.
Super Magnet
To play the Super Magnet, a player will need to select 7 numbers out of 30 along with 2 numbers from the Super Super. To win the jackpot, a player needs to match 7 numbers. Prizes over $30 million will need to be collected from the Lottery Concepcion offices.
Apart from these, there are many other lottery games offered by Lotería de Concepción for its lottery lovers.
The primary objective of Lotería de Concepción is to provide a wide variety of entertaining and exciting games to a wide audience. Apart from that, it has also made it a point to fight against excessive gambling behavior and requests all its players to play responsibly. Their commitments have been placed and are followed to ensure that their players get a high degree of integrity, credibility and maximum security.
Lotería de Concepción Number Generator