Using the 'Law of Averages' in picking Euro Millions Number Combination
Last updated on April 7, 2014 by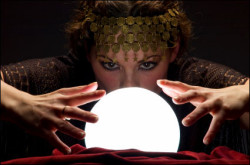 In picking Euro number combination, the statistics are quite important. Picking the right Euro number combination has never been a walk in the park. If this were so, the world would have seen thousands of millionaires made by the Euro Millions lottery.
The use of statistics from the past draw events is your best shot for you to hit the jackpot. Many Euro Million lottery players also make the use of frequency charts to increase their chances of winning. Professional players combine the frequency charts, the time passed since a particular ball was drawn and how trendy a number is.
Although not a foolproof technique, it can help in players getting right the elusive winning combinations. Winning the Euro Millions does not depend on picking the 'top 5 hot' number or 'top 2 hot' star numbers. This makes winning the Euro Million quite difficult.
In picking the combination for the lottery, you can use the 'laws of averages. In simple terms, it implies a situation whereby something behaves outside the boundary of what is termed 'average behavior'. This means if example the combination is behaving outside its average behaviors, there is a chance that it will return to normal.
By applying the 'laws of averages' to Euro millions there is a like hood of increasing your chances of picking the right number sequence. A typical example of how the 'law of averages' can be used, is as follows,
If ball number 44 has been drawn 50 times since the commencement of the Euro Millions while the ball number 46 has been drawn only 13 times.
Through using the 'law of averages', you can imply that the number 46 has a long way to go until it gets up to the number 44 level. It also implies that ball number 44 has been "working' too hard to get to the spot it currently is.
This means that in the coming draws the ball number 46 is more likely to be drawn compared to the ball number 44. Consequently, this translates to the ball number 46 being a number that players should play in order to increase their chances of hitting the jackpot.
Although logical, randomness and chance always have a priority. It is not known about when the number 46 will start moving to average therefore almost impossible to one hundred percent predict the number being drawn as a winning number.
This gives you reasons to check your Euro Millions lottery results as even though you may not have won, you can use 'laws of averages' in prediction of next lucky numbers!