Useful lottery tips you cannot afford to ignore
Last updated on February 25, 2014 by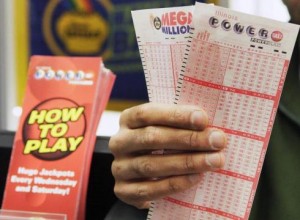 Good lottery tips found in time could help you to win the jackpot
All lottery players regardless of whether they are professionals or amateurs do agree that it is useful to have some lottery tips tucked away somewhere. The more you play the more you discover things you did not know. Even those who play lotto online need tips so as to get favorable results all the time. Every level of playing has its own unique challenges which require unique methods of handling in order to get pleasant results. This article will focus on a few general tips that can be employed in any lottery game.
Firstly, you cannot just wake up one day and decide to play a random lottery game. Instead, when you make the decision to participate, you will start with educating yourself about the lottery game. Information is paramount especially for those playing via the Internet. What is needed is not a whole chunk of info on when the lottery was created, by whom and for whom. You only need to read the user information which specifically handles important things you need to know about your preferred lottery game. Learn the rules, how to play, where to purchase tickets, when to expect results and other basic details. This will prepare you to handle the game well.
The second tip is for those who play lotto online. The standard is always finding the lottery website and buying tickets to play. Care should be taken when doing the above because there are many fraudsters nowadays who pretend to be authentic lottery companies yet they are not. Their main aim is to attract you to their website then fleece you of money without you realizing what is happening. Verify every lottery game before participating in it. Enter them into a Google search or something and find out things about them that will help you decide whether they are real or not.
The last tip is on results and prizes. It is necessary to know that authentic lottery companies do not call the winners up or write to them. They announce the winning numbers and it remains the responsibility of the winner to follow it up. The winner presents himself to the company which will then record him as an authentic winner if he has evidence of the ticket that won. As a lottery player, remember which days the results are announced so that in case you win, you can claim your prize on time. This also applies to those who play lotto online, they should follow suit.
Check out and Learn a few lottery tips that will spruce your lottery games now.