The US approves the selling of online lottery tickets
Last updated on April 2, 2014 by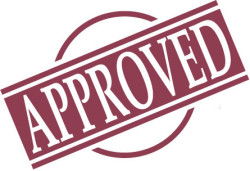 Lottery players around the world have something to smile about. This is due to the approval of a bill that now allows legalizes online lottery in the United States. This is in the hope that online lottery will significantly increase the number of lottery players and consequently lead to more revenue to the lottery fund.
A US Senator Jeff Schoenberg, is the man that lottery players have to thank for this development. Initially, the Senator sponsored the bill to raise more funds to rescue the Illinois lottery out of an $8 Billion debt. However, at the later stages of the bill the senator so it was more appropriate that the extra revenue from the sale of online lottery tickets be directed to the school systems and other capital programs.
The US department of justice had created a stepping stone for the bill through making a ruling that allowed state government to approve certain types of internet gambling within their area of jurisdiction. This came as a relief as for years the Illinois government had petitioned for the legalization of the sale of Mega Millions, Powerball and other Lotto tickets online.
The trend of selling online lottery tickets is not a new development in the lottery world. Several world lotteries have adapted the sale of online lottery. This comes as no surprise as it was bound to happen eventually. Age-old lottery regulations around the globe had to be changed in order to allow the adoption of this revolutionary way of playing the lottery.
Long gone are the days that you had to leave the comfort of your home just to purchase a lottery ticket. With the online platform in place lottery players around the world can play not one, but multiple lotteries, through the simple click of a button.
You May Like