SuperEnaLotto Tips
Last updated on April 15, 2014 by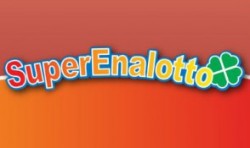 The SuperEnaLotto is amongst the largest and richest lotteries played anywhere in the world. So there are many who want to win the SuperEnaLotto jackpot. But while playing SuperEnaLotto one must keep in mind a few things. Here are some important SuperEnaLotto tips that should be followed by players playing the lottery.
The SuperEnaLotto draw takes place every Tuesday, Thursday and Saturday at 20 Hrs sharp. It is imperative that a player picks his numbers much before the cutoff time. That way one would know the game they are playing while the draw is taking place.
Since it is one of the richest lotteries in the world, it is always advisable that you play SuperEnaLotto online. Playing online is both convenient and safe.
While picking the numbers always have a healthy mixture of both the odd and the even numbers. In SuperEnaLotto the proper ratio of odd and even number would be 4:2 or 2:4 or 3:3.
In SuperEnaLotto one number out of the last draw is repeated 46% of the times. So keep these statistics in mind while choosing your numbers.
If possible, play in a syndicate. This will bring down the burden of costs greatly & who knows, you might get lucky riding on someone else's luck.
You May Like