Purchasing Online Lottery Tickets
Last updated on April 3, 2014 by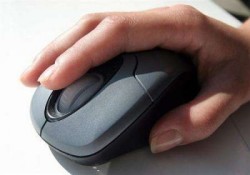 Playing the lottery is the easiest path to the millionaire's lifestyle. This can explain why lottery ticket sales have hardly been affected by the current economic recession. The chances of winning the jackpot in the major world lotteries are very slim, but the belief in fate and chance drives more players to the lottery games.
So how do you buy lottery tickets online? Most lottery players are used to the old-fashioned brick and mortar agents. However, times have changed and the world is fast shifting to the online way of carrying out financial transactions. Lottery companies have developed first-rate online infrastructure to allow lottery players purchase tickets to their favorite lotteries.
You can participate in spectacular lotteries such as the Mega Millions, Powerball and the EuroMillions from the comfort of your home. This is done through the simple click of the button no advance Internet skills required. The first step to playing online lottery is identifying a reputable lottery ticket agent.
Finding a reputable online lottery ticket agent is the tricky part. The Internet is full of scammers preying for unsuspecting lottery players. Do some research and read the reviews in order to distinguish the actual ticket agents from the swindlers. You can purchase lottery tickets from reputable online ticket agents by visiting LotteryPros.com.
Once you find the lottery agent, you have to open an account with the agent. After a simple online registration process, you then have to upload funds to your account. Most lottery agents accept a low as $10 in the minimum lottery funds you can upload. Once you have done this you are ready to go. The lottery agents have the lists of the lotteries you can play and their respective jackpots.
You can choose the numbers to play manually or go the quick pick option, your choice. Once you play the numbers, you will buy the ticket to the lottery of your choice. You will receive a confirmation email and you will be informed via email if you have won the jackpot or any prize in the lottery.
You May Like