Mega Sena Tips
Last updated on April 16, 2014 by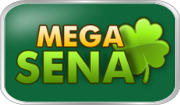 Brazil's Mega Sena is one of the most popular lotteries in Latin America. It has a pretty simple format where a player has to match his chosen six numbers with the numbers drawn by the machine in a Mega Sena draw. But one can also choose more numbers if they choose to. A player can choose at most fifteen numbers from which he has to match just six to win the jackpot.So, if you are someone playing Mega Sena then there are a few things you would have to keep in mind while playing the lottery. Listed below are some of those Mega Sena Lottery tips for your convenience.
Play with more than one ticket if you can. Playing with multiple tickets increases your chances of winning tremendously since you will get the chance of picking many more numbers and have an increased chance of matching the numbers.
Playing in a syndicate or a lottery pool will also help you increase your chances of winning. Playing in a pool brings down the cost of buying lottery tickets and enables you to play with more than one ticket.
Always buy your Mega Sena tickets online rather than from an outlet outside. Playing inline ensures the safe and security of your ticket and guarantees against loss and theft of it.
Please remember to sign your ticket after you purchase it. The winnings of a ticket go to the person who signs it and not to the one who buys it. So always sign your ticket after you have bought it.
Pick your numbers carefully. Be rational while picking your numbers. Do not pick numbers based on a tip service or based on the date of births, age etc of your family members and loved ones.
You May Like