La Primitiva Lottery Tips
Last updated on December 24, 2018 by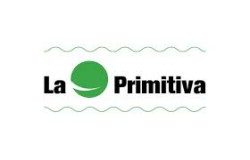 The La Primitiva Lottery of Spain is run by the National Organization of Lotteries and Bets. A player has to match six numbers from 1 through 49 to win the La Primitiva jackpot. There are certain things a player has to keep in mind if he/she is playing for the La Primitiva jackpot. Here are some of those La Primitiva tips.
Buy your tickets early. Buying tickets early does two things for you. It gives you enough time to pick the numbers rationally, and it also makes you avoid the eleventh-hour rush. It would also ensure you participate in the draw and don't lose out because you couldn't buy a ticket.
If possible, buy your tickets online. Playing online is a much safer option compared to buying a ticket from a lottery outlet. It ensures guaranteed protection against loss and theft of tickets.
Play with more than one ticket if you can afford to buy multiple tickets. Playing with many tickets increases your chances of winning manifold.
Avoid picking numbers with the same last digit. It rarely happens that all the six numbers drawn in La Primitiva possess the same digit. For instance, chances of numbers like 02-12-22-32-42 getting picked in a series are extremely low.
Also, make sure you do not pick numbers in a particular sequence. For instance, picking numbers in sequences such as 08-16-24-32-40-48 will not get you anything since the machine that draws the numbers does not draw them in any particular sequence.
You May Like