How to win the Irish Lotto
posted in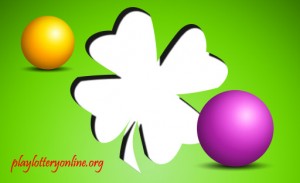 The Irish lotto is one of the most popular lotteries in the state of Ireland. It started way back in 1986 with the main aim of supporting several initiatives in Ireland. It has made a good number of its player's millionaire and it has raised more than €3.6 billion for social causes.
The odds of winning the Irish jackpot prize stand at 1 in 8,145,060. These are relatively good odds for a state lottery compared to the other world lotteries. Nevertheless, players should be aware of the tricks to use in order to increase their chances of winning the Irish lotto jackpot.
When choosing the numbers for your Irish National lottery ticket, go for the numbers that signify something in your life. You could play your birth date or the birth date of your spouse or your children. The lottery is a game that is 100% based on luck. Your luck comes from within and therefore you should go for the special numbers in your life that are constantly on your mind.
Still on the number selection level, be random while choosing your numbers. Lottery numbers do not follow a fixed path and therefore any number has an equal chance of appearing in the winning number combination. If you have trouble choosing the numbers for your Irish National lottery ticket, you can always play the quick play option.
Statistical analysis of past Irish lotto draws is also a smart way to get a number for your ticket. Use Google or any of your favorite search engines to lead you to sites offering a comprehensive database of past winning number combination. However, you should not play the number exactly as they appear. Get to analyze the past winning numbers and understand the trend that the Irish lotto winning number combinations follow.
While using the above techniques, keep in mind that winning the lottery depends on chances. There is no guarantee that the above will give you the jackpot. The key to winning is regularly playing the Irish lotto, as you never know if one-day luck will be on your side.