How to Win Lottery Games by Intelligent Strategies
Last updated on December 4, 2018 by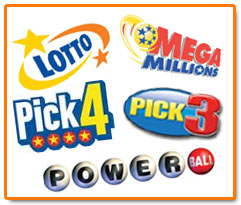 Lottery games, although fun to play, can prove to be a major addiction sometimes, especially when an individual decides to keep playing till he wins at least once in his lifetime. The result of every kind of lottery game is purely coincidental and wholly based on one's luck, hence predicting the outcome of any kind of lottery game is completely impossible. That's when people start thinking of ideas on how to win lottery games. There are many kinds of lottery games like Pick 4 Lottery, Lottery Scratch-offs, State Lottery, Mass Lottery etc.
As mentioned above there is no sure shot win guaranteed in any kind of lottery game, but can definitely reduce your chances of suffering major losses by playing responsibly and within your budget. You can choose to buy a lottery ticket that does not cost more and has more than one chance or probability of you to win.
You can also choose the State lottery for the same, research on their prior winning numbers and pick those numbers for your lottery ticket. This will definitely not ensure a guaranteed win, but most definitely increase your chances to win. You can also indulge in a lottery pool at work, whereby a bunch of people at a particular workplace contribute money to buy a bunch of lottery tickets and if won, the winning amount is equally distributed amongst the many. Lastly, keep a close watch at your ticket numbers; many times people do not even realize that they have won till several weeks after the lottery announcement, just because of not paying proper attention to their ticket numbers.
You May Like