France Lotto Tips
Last updated on December 19, 2018 by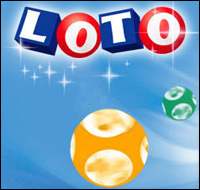 France Lotto is the flag bearer of the lottery in France. A few years back it changed its format where the old 6/49 game was turned into a 5/49 + 1/10 game, meaning that a player has to match five drawn numbers out of 49 as well as a chance number out of 10 on his ticket. Just like any other lottery, winning the France Lotto depends mostly on the luck of the players.  Here some France Lotto tips that will help you win prizes if you are playing the lottery.
It is essential that you buy your tickets early. Many people tend to buy their ticket late. They leave it until the last minute to buy a ticket. This result in a long queue in some of the outlets and with a strict cutoff in place for buying tickets, many people miss the deadline.
Using lucky dips decreases the chance of you having to share your jackpot with anyone. Lucky dips are a genuinely random set of numbers which others are unlikely to choose.
Always claim your prize early if you win any. If you are late in claiming your prize, then you might not get anything at all since there is a stipulated period within which a player has to claim his winnings.
Play online. Playing online is a much safer option than buying a ticket from an outlet outside. It also prevents your ticket from getting lost since everything happens online.
If it is possible, play in a lottery pool. Playing in a lottery pool gives you the chance to play with multiple tickets & also brings down the cost of playing with multiple tickets drastically.
You May Like