4 Easy Ways to Never Miss a Single Lottery Draw
Last updated on July 12, 2015 by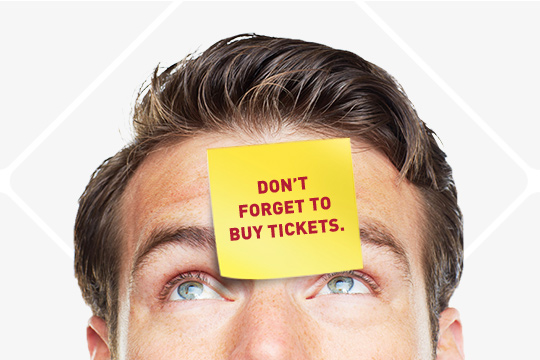 Desperate Times Call for Desperate Measures
It's the 21st and if there's one thing everyone has felt it's the call for being dynamic and organized if you want to manage to succeed everywhere. Well, for those of you who have missed the lottery draw couple of times, this one's for you. I totally understand you; I myself have been in situations where I simply forget the draw is just around the corner. And guess what, I'm without my lottery tickets.
Now there are various ways of never, ever, missing a single lottery draw. However, some of them require a certain setup before you can take your mind off of the lottery and "let it play itself".
Don't worry, it won't be a struggle. All you'll need are your lottery combinations and a well prepared budget for the forthcoming period. Let's get you lazy people never miss the draw, again.
Online Lottery – Simple and Easy Way to Buy Lottery Tickets
Technology makes life easier. Well, not in the Terminator scenario where robots take over the world.
With the internet being introduced to almost every modern household, playing the lottery has never been easier. You can buy, track and record all your previous tickets you played. Not only it's easier to play the lottery online, with a simple subscription you can set your number combinations to be played every single lottery draw. It's that easy!
Bear in mind you'll have to have an appropriate budget depending on how many combinations you have times how many lottery draws are you going to enroll for.
In case you are not that keen on technology and how stuff works on the internet, have a friend help you out. It's a one of a time thing and on the bright side, you'll learn something new.
Regular Subscription to Your National or Local Lottery
Before the internet people still had the need for a convenient way of buying lottery tickets without having to go and actually buy them every time.
By now I'm totally confident you know how to play your numbers and how to increase you odds, but once you sit in front of the computer you suddenly feel as a little child who doesn't know what this toy does.
Well, fortunately you can still head to the local lottery office or some store that acts as an agent on behalf of the lottery and fill out your numbers. You will insert the numbers and they will ask you for how long do you wish to subscribe. Depending on the length of the subscription, i.e. how many draws, and the number of combinations the price of the subscription will vary.
Plain as it sounds, simple as it looks you still have to go out at least ONCE and subscribe. After that it's all milk and honey. As long as you're subscribed you don't have to worry that you've missed some lottery draw.
Lottery Syndicates – The One and Only Place for Serious Lottery Players
It's a club, it's a formal organization and they will get your lottery related stuff in line for you. Not only you increase your chances of winning a huge prize by joining forces with other fellow members, but you will never miss a lottery draw ever again.
I know how it feels when you miss out on a lottery draw. Even if you didn't miss the jackpot, rather a smaller prize, it still feels bad. As a member of a lottery syndicate you can subscribe with your number combinations. Although fairly similar to a regular subscription as a member of a lottery syndicate you'll have the odds on your side as every prize is shared among the members.
Stand out from other lottery players and take the advantage a syndicate has to offer.
It's not all about the lottery, you'll get to connect and network with other lottery players. In case the guys from the lottery syndicate forget about you (highly unlikely) your friends from the syndicate will remind you, "It's time to buy those tickets".
Share the Responsibility with Other Lottery Players
This is your last resort. It may seem very inconvenient and there might be some trust issues, but if you don't want to take any of the previous paths then go with this one.
Collect all number combinations and the necessary funds to buy the tickets. You will act as an informal lottery club. For one lottery draw one of your friends will have to go and buy the tickets. If there is a prize the owner of the ticket will claim it. Eventually, your turn will come and you will have to go and buy the tickets. Don't worry, your "colleagues" will remind you, be certain of it.
Playing the Lottery the Easy Way
So make that subscription or organize with some of your friends who also play the lottery. You will never miss a lottery draw. That means in case your numbers match those who will make one person filthy rich there are no chances at all that you won't be the one.
As any other long term solution that requires a certain preparation or a task to be completed, so do these ones. Better be safe than sorry!
You May Like