Lottery FAQ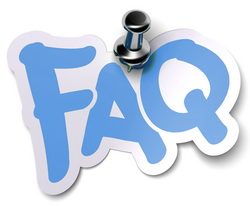 Welcome to our Lottery FAQ! If you have any more questions, you can ask us in our lottery forum, or just contact us using our secured form.
How will I be paid if I win a lottery prize & what can I do with the money?
You will get an email which will tell you about your winnings. The meantime, all your winning amounts will be held back pending further instructions from your side. You can basically do three things with your winning amount:
You can update your account balance with the amount you have won and wait for the amount to become substantial.
You can also convert your winning amounts to vouchers. You can do that if your winning amount is small & if you want to play further. We would provide you vouchers to play further at a discounted rate.
You can also simply withdraw the winning amount. In case, you choose to withdraw the amounts, you would have to furnish relevant account information for deposit purposes.
To make transfer and direct deposit of funds easier & quick we use internationally accredited money transfer options. Therefore, you will not have to worry about your funds getting lost or misplaced during money transfer.
Is payment guaranteed?
Payment is 100% guaranteed. LotteryPros.com takes great pride in saying that we pay all our customers whenever they want their payment. We have a 100% payout record till date. We would not have been in business if we didn't pay our customers.
Frequently Asked Questions (FAQ): Online Lottery
Here you will get all the answers you have been looking for regarding online lotteries. You do not just get to win huge sums; it can also bring great fun and excitement. Let us now give answers to some of the FAQ that is common to all the online lotteries…
1. How are online lotteries played?
Any online lottery can be played by buying tickets that lottery. That is what we do. We at LotteryPros.com act as a mediator between you and the lottery. We buy tickets on your name and behalf and keep that ticket under tight security, so that it does not get lost. We inform you about your ticket through an email & we will also send you a scanned copy of your ticket. If your ticket wins the prize, we will take care of all your paperwork and will help you get your money in no time.
2. Who are eligible to play lotteries online?
Anybody who is legally adult can play lotteries online. So if you are 18 or over you can play lotteries online.
3. Can I play from a foreign country?
Yes, you can. As long as playing lottery online doesn't outlaw in your country you can play irrespective of the passport you hold.
4. How will I get my ticket?
Once we buy your ticket, we will send you an email with a scanned copy of your ticket. You can use that scanned copy for future communication with us.
5. Can I pick my own numbers?
You certainly can. It is your ticket after all. You can pick the numbers yourself or you can have the computer pick your numbers for you randomly.
6. When can I place the order for a ticket?
In order to participate in a draw, you would have to place order for a ticket at least 24 hours in advance. This gives us enough time to process your request & buy your ticket from your preferred lottery.
7. What are payment options I have?
You have a number of options through which you can pay us for the ticket you buy. You can pay us through credit cards, bank wire, Moneybookers, UKash, Neteller and Western Union. All you have to do is choose your preferred mode of payment.
8. Does LotteryPros.com play lottery for me?
No, we don't. Our job is to buy a ticket in your name & behalf, keep it safe and get you your money if your ticket wins a prize. We do not play lottery for you. We merely act as a messenger service between you and the lottery.
9. Would I have give you guys a share of the sum I win?
Absolutely not. We do not charge a penny for the amount you win. We will get you your winnings in full.
10. How would I get to know if I have won any prize or not?
If and when your ticket wins a prize, we will notify that you through an email. Other than that, all the winning numbers of the draw will be published on all our websites.
11. How would I get my money if I am lucky enough to win a prize?
Some lottery companies will need you to claim your prize in person if you win a jackpot. Other than that, if you win an amount less than $600, we will credit the amount in your bank account. For any amount higher than $600, we will send you a claim form that you will have to fill out properly and identify yourself. After processing the claim form filled out by you, we will send the form to the lottery company. Then after properly verifying your identity, the lottery company will issue a check to you & that is basically how you get your winnings.
12. Is this service legal?
It absolutely is. We are one of the very few messenger services which operate within the framework of established law. We are established under the law of the state.
13. How would I know that a lottery ticket is being bought on my behalf?
As we have mentioned earlier as well, that once you pay the due amount for buying a particular ticket, we will buy it for you. After you pay the money we will send you an invoice confirming your payment. After the ticket has been purchased, we will send you an email notifying you of the purchase and we will also send you a scanned copy of your ticket. As long as the ticket is active, we will send you notification via email at least twice a week and prior to every draw.
14. Is it a scam if I am notified to have won prizes in a lottery in which I did not participate?
We all know that there are no free lunches in this world. So it is a scam. Why would someone give you money when you haven't spent a penny for it? There are many such scam lotteries operating worldwide. We do not know of any genuine lottery, which gives prizes to people who did not participate in the draw. We always encourage our customers not to fall pray to these scam lottery tactics.