Ohio Lottery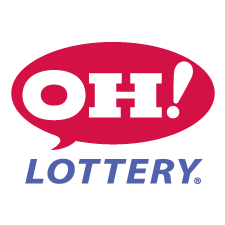 Site URL:

ohiolottery.com

Days Played:

Different
The Ohio Lottery Review
The Ohio lottery celebrates 40 years of existence in 2013 and given its recent success and the addition of new games it is obvious that it is here to stay. It became permanent in 1987 and there is a committee that provides oversight for the lottery, consisting of nine members and a director who is subordinated to the governor. OH Lottery runs a set of online lotteries, as well as traditional lotto games and present state residents with the opportunity of playing the most popular lotteries: Mega Millions and Powerball.
Ohio residents compete for the big money
The Ohio State lottery was among the first to introduce the Mega Millions, as the lottery had been supporting its predecessor as well. Once "The Big Game" was retired and converted to Ohio Mega Millions, state residents were presented with the chance of competing for boosted jackpots. The main prize starts at $12 million and is rolled over until someone matches all the winning numbers, with the payout being made in the form of 26 yearly installments or a lump payout.
It took 17 years for an Ohio lottery to embrace the Powerball, but once it became a part of the Multistate Lottery Association, state residents could finally purchase tickets for this prominent game. The first draw took place in January 2000 and soon after a record was set as a ticket bought on June 2 in Ohio became the winner of a $261.6 million and opted for the annuity.
Online games ran by Lottery OH
The three daily games that can be played in most US states are also a part of the Ohio lottery who now sells tickets for Pick 3, Pick 4 and Pick 5 on a daily basis. Ohio Pick 3 was expanded one decade ago and there are now two draws every day, with lottery players winning by choosing between straight, box and straight/box bets.
Ohio Pick 4 was also extended to 14 draws on a weekly basis, which translates into two daily drawings, while the structure of the game is virtually the same as Ohio Pick 3 lottery. The difference resides in the fact that players need to correctly indicate four numbers instead of three, therefore the chances of winning are lower but the payouts increase. Ohio Pick 5 is played by the same rules and bears many similarities with the "Quinto" game organized by Pennsylvania lottery.
Lotto games ran by Ohio State Lottery
Perhaps the best example of a lotto style game organized under the OH lottery umbrella is Classic Lotto which was meant as a replacement for the obsolete "Lot'O Play" game. The price of one ticket is one dollar and players are supposed to match six numbers out of a total of 49, with drawings being scheduled three times a week. They are arranged for Monday, Wednesday and Saturday, with the jackpot being rolled over until someone wins it, in which case it is reset to $1 million.
Ohio Kicker Lottery was initially an add-on game for the Super Lotto game but endured even after the aforementioned game was removed. It also served as an add-on for the Mega Millions until Lottery OH decided to adhere to the Megaplier feature in 2012. Now it is an extension of the Ohio Classic Lotto and the awards $100,000 to those who match all its winning numbers.
Rolling Cash 5 is an original game ran by Ohio State lottery, which emerged as a replacement for the popular Buckeye 5 game which was retired in May 2007. Now the jackpot starts at $100,000 and is awarded to those who match five numbers out of a total of 39.
Ohio Lottery Number Generator