New York Lottery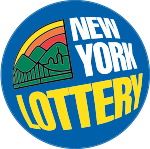 Site URL:

nylottery.ny.gov

Days Played:

Different
New York Lottery Numbers
New York Lottery Review
The New York Lottery Review
The New York lottery is one of the longest standing games nationwide, with a history spanning over five decades and throughout its existence it generated billions in aid to education revenue. Except for a brief period of nine months during which all sales were suspended, NY Lottery made millionaires on a weekly basis while offering a nice diversity of games. Since 2009, New York State lottery sells both Powerball and Mega Millions tickets as the lottery embraced the multijurisdictional games.
Multimillion interstate lottery games
The first multijurisdictional game that the New York lottery introduced 11 years ago was the Mega Millions which holds the record for the biggest jackpot ever awarded. Each time someone matches the five winning numbers ranging from 1 to 56 and the extra Mega Ball, the jackpot is reset to the minimal amount of $12 million. The cost of a ticket hasn't changed since "The Big Game" became "New York Mega Millions" and players still have to pay one dollar for the standard version or two dollars if they want to activate the "Megaplier".
The same can't be said about the New York Powerball which was introduced in 2010 and is now active in 44 different jurisdictions. Initially, the cost of a ticket was also one dollar but since 2012 the price was doubled and those who activate the "Power Play" option will be set back an additional dollar. Five numbers ranging from 1 to 59 are extracted from the main plastic ball, with the winners expected to match all of them and the special Powerball from a field of 35.
Daily in-house draw games
One of the original lottery games offered to New York state residents has the inconspicuous name of "Numbers" and is the equivalent of Pick 3. New York Numbers has two daily drawings and the prizes vary depending on the combination wagers chosen by players.
Win 4 is played using the same rules as New York numbers lottery and a betting slip costs $.50, and this game has more winning combinations and slightly higher payouts. New York Take 5 takes the thrills on an entirely different level, with the nightly drawing, making around 100,000 winners every day. A total of 5 numbers is extracted from a plastic bubble of 39, with players winning with as little as two numbers.
Pick 10 is a special game ran by New York lottery, which bears many similarities with keno, due to the fact that a total of 20 numbers are extracted from a pool of 80. The biggest winner is the one who matches ten of the 20 numbers to win a jackpot of $500,000, which can be rolled over up to a total of 5 million.
Weekly lotto type games
New York State lottery has two special games, that have drawings twice a week, with be most popular one being New York Lotto. Drawings are scheduled for Wednesday and Saturday, with players winning the jackpot if they match all six numbers out of a total of 59, plus the bonus ball. Since the Mega Millions and Powerball were introduced, Lotto New York saw its customer base declining but for the time being, it is still a part of NY Lottery.
Sweet Million is virtually a regular lotto game with a more attractive name, awarding a jackpot of $1 million to those who match 6/40 numbers. It has a payout percentage of 50% and the smallest prizes awarded by the New York Sweet Million lottery consist of three dollars for matching three numbers.