Kansas Lottery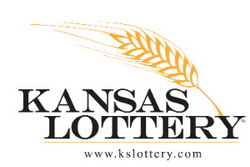 Site URL:

kslottery.com

Days Played:
Kansas Lottery Numbers
Kansas Lottery Review
Kansas Lottery Review
As a result of state residents vigorously asking for the creation of a local lottery, lawmakers passed the "Kansas Lottery Act," and so the organization was created back in 1987. It runs a series of original games while being also affiliated to the MUSL, the Multi-State Lottery Association that is behind major games such as the Powerball and Mega Million. KS Lottery sells scratch tickets too, and has a vast network of almost 2000 retailers to ensure a convenient way of buying tickets.
In-House Kansas Lottery Games
Kansas Pick 3 is the game of choice for those who don't want to wait too long between drawings, as they take place daily. Players choose three digits and decide if they wish to pursue a straight bet, which requires the numbers to be extracted in order or the box bet which wins regardless of what number is extracted first. Payouts differ, with the straight bet paying more than the box.
Super Kansas Cash is the upgraded version of the Kansas Cash game introduced one decade ago, and it presents players with the chance of playing twice with $1. The matrix bears many similarities with Kansas Powerball, but the odds of winning are much better, albeit the prizes are also lower. The drawings take place three times per week with jackpots starting at $100,000 and being rolled over if nobody wins.
Interstate KS Lottery Games
One of the perks of joining the Multi-State Lottery Association is that Kansas State Lottery gained access to a plethora of new and exciting games. Even so, the organization knew how to preserve its identity, and the best example is Kansas 2by2, which is shared with North Dakota and Nebraska. The price of one ticket is $1, and players win by matching a total of four numbers, two red and two white, with the maximum payout being $22,000.
Kansas Hot Lotto is another multi-jurisdictional game ran by Lottery KS, but unlike the game mentioned above, it is shared by 15 states. The drawings take place on Wednesdays and Saturdays, while jackpots start at $1 million and can be paid in the form of an annuity or a lump payment. Players are asked to match five numbers ranging from 1 to 47 and the Hot Ball and can choose to activate the Sizzler option to triple non-jackpot payouts in the same way the Megaplier option for Kansas Mega Millions works.
Speaking of which Mega Millions numbers had made Kansas residents millionaires since October 13, 2009, when KS Lotto joined the MUSL. The game still holds the record for the largest jackpot ever awarded, split among three winners who received a chunk of the $656 million payout. Mega Millions Kansas has two drawings scheduled each week, and the jackpot is rolled over if nobody matches the winning numbers.
Powerball Kansas abides by the same rules, and this nationwide lottery has surpassed Mega Millions in terms of popularity. It is expected to set a new record in terms of the size of the jackpots awarded. It starts at $40 million, but as a result of ticket prizes being boosted from $1 to $2, it grows much quicker. On Wednesday and Saturday, Kansas State Lottery players are storming the retailers to grab their KS Powerball tickets.