Largest Lottery Winners from Around the World
Last updated on December 5, 2018 by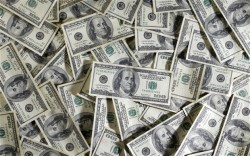 The lottery is a game that proves lucky for a very few and unlucky for most, although the ones who are fortunate enough to win substantial cash prizes for the same, consider buying their lottery tickets as the best decision of their life.
Some of the largest lottery winners from around the world include $390 million jackpot, which was split between two people from the United States, one belonging from New Jersey, and the other from Georgia. Similarly, the most massive lottery amount won by one single individual was for the prize amount of 365million dollars with a Powerball US Ticket.
The very famous EuroMillions jackpot amounting to a prize value of 180 million Euros was also shared by three people, two of whom were French and one was a Portuguese ticket holder. Similarly, SuperEnalotto which is a lottery game from Italy with a prize amount of EUR71.8 million was shared between 10 individuals on May 4rth 2005.
The highest UK National Lottery prize of £42 million was shared between three winning ticket holders from the country. Angela Kelly till date is the only UK Citizen to have won £35.4 million in EuroMillions Lottery.
You May Like