Hot Lotto Tips
Last updated on December 19, 2018 by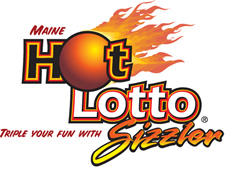 Hot Lotto is an offshoot of Powerball. It started in April 2002 and is currently played in 14 states in the US. The format of Hot Lotto is more or less similar to Powerball. A player has to match five drawn numbers out of 39 and a "Hot Ball" from a pool of 19 to win the jackpot. There are a few things a player has to keep in mind if he/she is playing Hot Lotto. We have listed those Hot Lotto tips below.
Play safe and play online. Buying a ticket online is a much safer option compared to buying a ticket from a lottery outlet outside. If you buy your ticket online, then the possibility of you losing your ticket or your ticket getting lost gets eliminated.
Do not pick numbers that have already been drawn before. The chances of a particular set of numbers getting drawn again are meager.
Do not pick numbers in a particular sequence, whether arithmetic or geometric or any other. It rarely happens that a number chosen belongs to a particular sequence.
If possible play with multiple tickets. Playing with multiple tickets increases your chances of winning a particular prize manifold, and it also gives you the chance to choose a different set of numbers for each ticket.
Avoid pattern betting. Many people adopt a measure of marking a set of numbers horizontally or vertically to increase their chances of winning. This particular method rarely wins any prize, let alone the jackpot.
You May Like