All about the Colorado Lottery
Last updated on April 2, 2014 by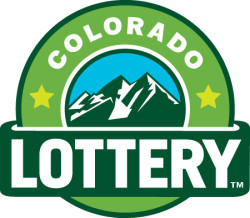 The Colorado lottery is a fun and exciting lottery whose operations is under Colorado State Government. The Colorado lottery has a membership to the Multi-State Lottery Association (MSLA). It began its operations on 24 January 1983.It started by solely selling scratch tickets.
The first Colorado lottery draw was held on 23 April 1983.The multi state Powerball lottery got included in the Colorado lottery in 2001. The revenue of the Colorado lottery goes to the social cause of improving the Colorado state park system.
The Colorado government is quite serious with the state of its parks as 2009 so about 11.9 million dollars directly to improving the state parks. It is simple and fun to play the Colorado lottery.
PLayers begin playing the number by selecting five numbers from a pool of fifty-five numbers. They then chose a power ball number from the second pool of 42 numbers. The Powerball as you may know is an extremely popular game played over 42 states of the United States.
For just an extra dollar, you choose to have the chances of exponentially increasing your winnings through playing Powerball. The odds of winning the Powerball stand at 1 in 146,107,962. The jackpot for the Powerball starts at fifteen million dollars.
The Colorado State is another fun lottery game. The jackpot for the Colorado stands at one million dollars. You play the lotto by selecting six numbers from a pool of numbers 1 to 42.The prices for in the lotto game are awarded by matching three to six numbers.
The draw for the lotto game is held twice every week on Wednesday and Saturdays. The odds of Colorado players hitting the jackpot stand at 1 in 5,245,786.The odds of players winning any prize at the lotto are at 1 in 35.
You May Like