Georgia Lottery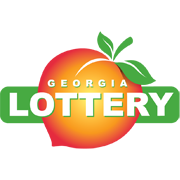 Site URL:

galottery.com

Days Played:

Different
Georgia Lottery Numbers
Georgia Lottery Review
The Georgia Lottery Review
Georgia residents were pleasantly surprised when the highly conservative state introduced GA lottery for the first time in 1992. Ever since the first games were presented to the audience, the popularity of the Georgia state lottery grew and nationwide public favorites: Powerball and Mega Millions were made available starting in 2010. The official website of the lottery is galottery.com, and at this address fortune seekers can look up information about favorite games and check out the Georgia Lottery numbers.
Daily games of Georgia Lottery
Lottery fans who don't have the patience to wait for a weekly drawing, will be thrilled to know that the Georgia Lottery offers the Cash 3 games on a daily basis. The price of a ticket is a meek one dollar and players get to choose between straight and box plays, with the first paying $500 for each winning ticket. Cash 3 Georgia was introduced exactly 2 decades ago and it is still going strong.
Cash 4 is very much alike with the difference consisting in the fact that for the same price of one dollar, players can win as much as $5000. Cash4 GA is a more recent addition to Georgia Lottery with the first games being held in 1997.
Georgia Five draws take place twice each day and these games have a top prize of $10,000, with players being asked to match five numbers to win. The first drawing for the GA Five took place on August 1 2010 and this game was regarded as a steep departure from traditional Pick 3 and Pick 4 games.
A lottery with a slightly different name is Fantasy 5 and in this particular case players need to match five numbers out of 39. The price of a ticket is one dollar and the jackpot starts at $50,000 with the amount being rolled over until someone hits the winning combination. The first Fantasy five Georgia draw took place 19 years ago and the eZmatch option was introduced from the very beginning.
Decades of Dollars replaces Georgia Win for Life
Some of the most popular games are those that present players with a chance of winning a constant amount for many years to come. Win for Life in Georgia had a good run for one decade, but was replaced in January 2011 with Decades of Dollars, which is a very similar game branded differently. The main difference resides in the fact that those who win a jackpot in the Decades of Dollars GA can opt in to receive a lump payment instead of an annuity worth $250,000 every year.
The price of a Georgia Decades of Dollars is two dollars, twice as much as what the lottery win for life used to cost, but the prizes were bumped and second-tier awards start that $10,000. The first jackpot winner purchased the tickets in Evens, Georgia 1 1/2 years ago.
Mega Millions GA and Georgia Powerball
Despite being a conservative state, Georgia played a central role in the creation of Mega Millions back in the 90s and it eventually replaces The Big Game one decade later. Mega Millions in GA is an immensely popular game that has a jackpot starting at $12 million and since November 7, 2010, state residents can also activate the Megaplier option.
It took seven years before the Powerball was introduced to Georgia, although for brief periods of time in 1996 Georgia Powerball tickets were sold in the states. The price of a ticket increased from $1-$2 nationwide and Powerball GA made no exception, with the change occurring in 2012.